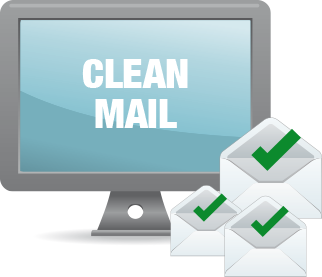 Partner Network
Designed For All Types Of Partners
We are looking to extend our network of MailCleaner distributors across the globe.
We provide you with everything you need to grow your business and help better protect customers from the ever-evolving email threat landscape.
Have you been a successful reseller or software distributer carrying a cybersecurity portfolio? If so, it's time to join MailCleaner Partner Network. These partnerships provide advanced email security solutions for customers, along with a competitive advantage and new revenue opportunities for partners.
PARTNER NETWORK GUIDING PRINCIPLES
Every aspect of MailCleaner Partner Network is focused on providing value and building a strong relationship with all our channel partners.
OPPORTUNITY
• Supports and recognizes you based on your investments in capabilities and the value you provide to customers.
PROFITABILITY
• we enable you to grow profitability through competitive incentives as well as benefits designed to help you cut costs, do business more efficiently, and close more deals.
SIMPLICITY
• makes it easier to do business with MailCleaner through product training, simplified discount structures, and helps you more easily expand your revenue—and your relationship with MailCleaner.
PARTNER NETWORK STRUCTURE
Our channel partners provide value to end customers in different ways, and Partner Network supports partners accordingly. It comprises of four different channel partner communities based on partner business model :
Distributor Community
• Authorized Distributor
Reseller Community
• Registered Reseller (System Integrator, VAR, Solution Provider)
Service Provider Community
• ISPs & ASPs Business Partner (Service Provider Partner)
Complementary Partner Community
Consultants, advisors, and trainers that have established relationships are compensated for referring qualified leads to MailCleaner. They influence the sale of our solutions, but typically do not resell our products and services
PARTNER NETWORK BENEFITS
Partner Network provides a robust set of benefits to members. These include:
• Financial benefits that help partners grow their business and build their profitability on a high margin
• Relationship benefits that enable collaboration with MailCleaner
• Sales and marketing benefits that help partners generate leads and close sales
• Not-for-Resale (NFR) Key
• Technical benefits that help partners gain technical insight and meet customer needs. Participation in Beta program
Deal Registration:
Deal registrations are applied to very large opportunities only. The registered partner informs MailCleaner about a new sales lead. If approved, the partner is given priority for that particular lead.
What to Expect
A member of our team will contact you within 24 hours to discuss the opportunity further.
TimeLine:
All deals are registered for 90 days. After 90 days, deals may be renewed with additional information or will expire.
Becoming a sales partner is simple, contact us today!
*Your personal information will be kept confidential and will never be sold to any third party.