Cloud Appliance
We now offer MailCleaner anti spam gateway as a cloud Anti Spam Virtual Appliance. Our Cloud Anti Spam Virtual Appliance protects organizations of up to 1000 users. This appliance will easily fit the bill for most companies that dont want to manage hardware infrastructure anymore. This version is a real Anti Spam IaaS (Infrastructure as a Service).
Hosted in our own Data-Center, in Switzerland, 100% green energy certified, it therefore meets the highest standards in safety, environmental protection and data privacy.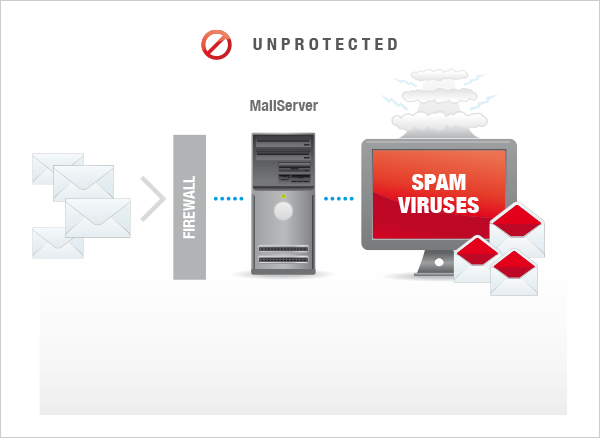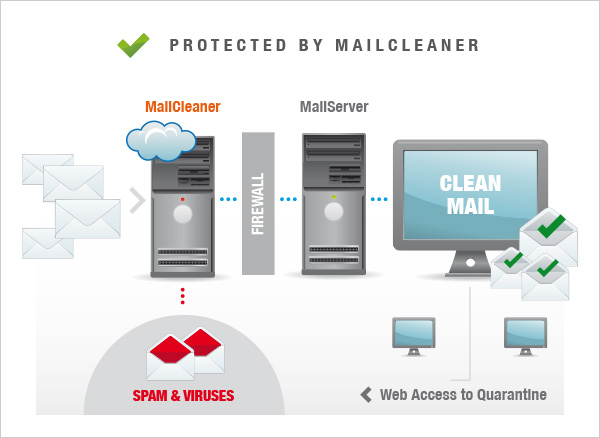 Business Anti Spam Benefits
For SMEs and large organizations, the MailCleaner Cloud Appliance offers the following advantages:
You should not have and manage hardware for this installation
You dont need to deal with a MailCleaner Certified reseller
You dont need to worry about backups, updates, and future migration of your infrastructure …
A number of options are available, such as a Cloud Appliance Cluster, that puts two hosts at your disposal in redundancy configuration.
Features
Every feature of the Virtual Appliance Solution are included in this all-in-one version: a web-based user interface, quarantines, updates every 15 minutes, etc.
MailCleaner Cloud Appliance come with a contract that includes automatic updates. Our engineers are constantly adapting the filtering criteria to identify the spam and any kind of abuse message received by all of our clients.
Thanks to its userfriendly administrative web interface, it's a matter of minutes to put MailCleaner Cloud Appliance in production.