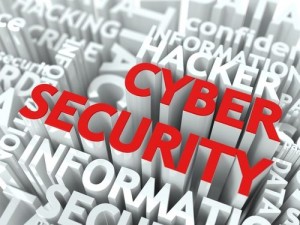 Website security and hacking generally have been in the news recently. It's a scary thought any business could be affected by malicious, faceless individuals across the other side of the planet or in the next office. But don't worry! There are some good tools and articles out there that will help you make your business safer and you sleep easier at night.
Scan Your Website
Your website can be hacked and malicious software installed on it –and that can infect your customers, too. Google may also ban you from their search engine, too, and show a message to people trying to visit your site telling them it's infected.
There are scanners online that will check your site for free for nastiness to help you avoid this pain – and tools that can monitor your site for future issues. Of course you need to make sure your developers has locked down your site and applied all the latest security patches, too – prevention is better than cure.
Google Scanning Tool http://www.google.com/safebrowsing/diagnostic?site=www.mailcleaner.net – just change the URL to your own site
Sucuri Site Scanner – http://sitecheck.sucuri.net/
There are various companies selling alerting solutions that claim to let you know if your site is hacked. We've not tested any of them, but you can them on Google. We suggest having an expert recommend one, or at least finding reviews of them online. You might also want to setup a Google Alert to warn you http://www.shoutmeloud.com/use-google-alert-to-find-if-your-website-is-hacked.html
If your site is infected, Google has some useful advice of what to do here https://support.google.com/webmasters/answer/163634?hl=en
Protect Your Email
If your email system or office computers become infected, the infection could then spread to your website when your team are working on it. Of course, this is our area of expertise –  read more about or products on the main site
Scan and Protect Your Office Computers
Most companies have anti-virus installed, If you don't – stop reading this article and get some installed, right now. Well-known manufacturers include Kapersky http://www.kaspersky.co.uk, Sophos http://www.sophos.com/, MacAfee http://www.mcafee.com/uk/, AVG http://www.avg.com/ and Norton http://uk.norton.com/ – but you'll need to carry out your own research and talk to your IT expert. Your should consider installing anti-malware software like Malwarebytes https://www.malwarebytes.org/, too, and maybe a service to stop your team visiting sites that try to infect computers to begin with – for example Open DNS < https://www.opendns.com/>.
Don't Forget Mobiles and Tablets
The popularity of mobiles and tablets for personal and business use – and the fact more and more staff are part of the BYOD (Bring Your Own Device) trend in the workplace – mean you need to make sure these devices are protected, too. AVG offer free anti virus for some mobiles https://www.avgmobilation.com/ and there plenty of reviews of anti virus for portable devices online.
Home Workers
Securing your work computers, mobiles and tablets is pointless if home works infect your system with their own computer, offer to buy them anti-virus software, or send them details of the free anti-virus offer by AVG or other companies http://free.avg.com/gb-en/homepage, as well as Malwarebytes https://www.malwarebytes.org and the free home version of Open DNS <https://www.opendns.com/>.
These are just tips of course and we've not tested these products  – we suggest you talk to your IT expert about these topics and ensuring the last updates and software patches are in place on your computers and your website. Call us if you need a solution to keeping your email virus and spam free, of course – that's our expertise and one headache we can take away!