Are rogue states hacking Western businesses?
Sony Pictures Entertainment has been working with US intelligence services to determine whether hackers working on behalf of North Korea launched a recent attack on their servers.
Sony left hacked off
The attack could cost Sony millions of dollars, with five of the company's unreleased motion pictures made available to download on social media: Fury, starring Brad Pitt; Mr. Turner, starring Timothy Spall; Still Alice, starring Kristen Stewart and To Write Love on Her Arms, starring Kat Dennings, have all been freely disseminated.
Sony has since hired FireEye's Mandiant cyber-forensics unit to clean up the hack, which, it has been suggested, may have been retribution for Sony's backing of another movie — The Interview — a comedy, starring Seth Rogan, about a CIA attempt to assassinate the North Korean leader Kim Jong Un.
Seth Rogan on Twitter

Earlier this year, Rogan acknowledged Pyongyang's disapproval of his movie via Twitter in typically comic fashion. Meanwhile, the secretive state took the matter very seriously. Disapproval of The Interview was formally lodged in a letter to UN Secretary-General Ban Ki-moon. It decried the movie as an 'undisguised sponsoring of terrorism, as well as an act of war.'
With the movie still due to be released on Christmas Day in Canada and the US, the Los Angeles Times reported that computer systems at the Sony subsidiary went down in the last week of November after displaying a red skull and the phrase 'Hacked By #GOP,' which reportedly stands for Guardians of Peace. When asked if it was involved in the attack a spokesman for the North Korean government replied: "Wait and see."
Syrian Electronic Army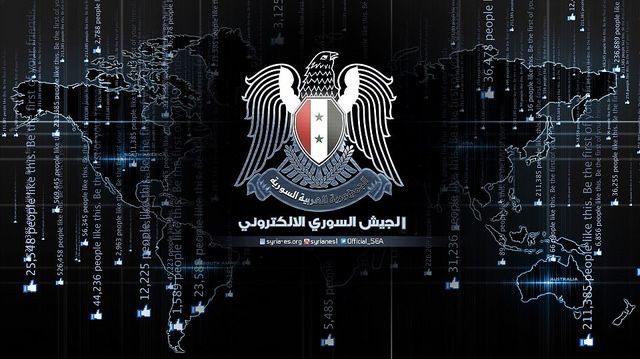 In the same month as the news about Sony, hackers from the Syrian Electronic Army (SEA) — a pro-Assad group that has taken credit for hacking sites including the BBC, the Guardian and Sunday Times — targeted the Gigya platform of an LA-based advertising network responsible for promoting 700 firms on social media.
In a televised speech in 2011, Assad publicly applauded the SEA, describing it as an "electronic army, which has been a real army in virtual reality". SEA attacks public targets in order to gain publicity and promote its cause in war-torn Syria. The group attacked the Guardian in 2013 and sent a spoof email to staff with a malicious link requesting that they change user names and passwords.
Anti-spam
A strategic anti-spam choice for governments and public administrations, MailCleaner can also give your business a reliable anti-spam system, which can act as your first line of defence from spam-delivered malware and security breaches.